My name is Pasqualino Mastrantuono and I was born in Sassinoro, a small but enchanting town of about 600 inhabitants in the province of Benevento, on the border between Campania and Molise.

Like many young people of my age, in 2000 at the age of 21 I decided to emigrate for work to the United States, exactly to New York State.


Here I lived for about 15 years without being able to return to Italy and see my closest family and friends, with whom I had remained in contact via social media.
So many things have happened in all these years, beautiful and less beautiful, that I will definitely carry inside me forever.
But then finally, after 13 years I managed to have the Green Card (visa) which allowed me to travel but above all to return to the country where I was born.
So in December 2012 I went back to Sassinoro and I felt the strongest emotion: that of seeing again the places and people of my life. A feeling that still excites me when I think about it today.
The impact was very strong!
I found some people had transformed over the years, others that I had not even seen born (including some of my grandchildren) and others that I could no longer see. The country itself had obviously changed.
After a few days I also saw the girl, now having become a woman, that I had a crush on when I left. And after a long time spent without seeing and hearing each other, who would have said that we would get married and that one day we would have 2 beautiful children: Adele and Michele!
All this happened in 2014, the year in which I definitely returned to Italy, precisely to my town of origin from where everything started ... At the beginning it was not easy, there was little work, I was used to a different situation, but then things started to get better.

I have always had a
passion for photography
and immediately I was fascinated by the
saffron flower
. From here, I started thinking about dedicating myself to agriculture, in particular to the cultivation of saffron.
In the area where I live and grew up this precious spice has always been suited to agriculture which, in the past,
represented practically the whole economy of the place
. However, as has happened almost everywhere in our peninsula, agricultural economy areas have gradually been abandoned in favour of urban centres.
All this, however, did not discourage me, on the contrary I decided to trust my land, dedicating myself to something that no one had ever cultivated there.
I began to
read up on saffron
, following meetings on the topic and immediately a particular enthusiasm and great curiosity about the topic ignited me, but above all, that desire to cultivate this precious spice was strengthened.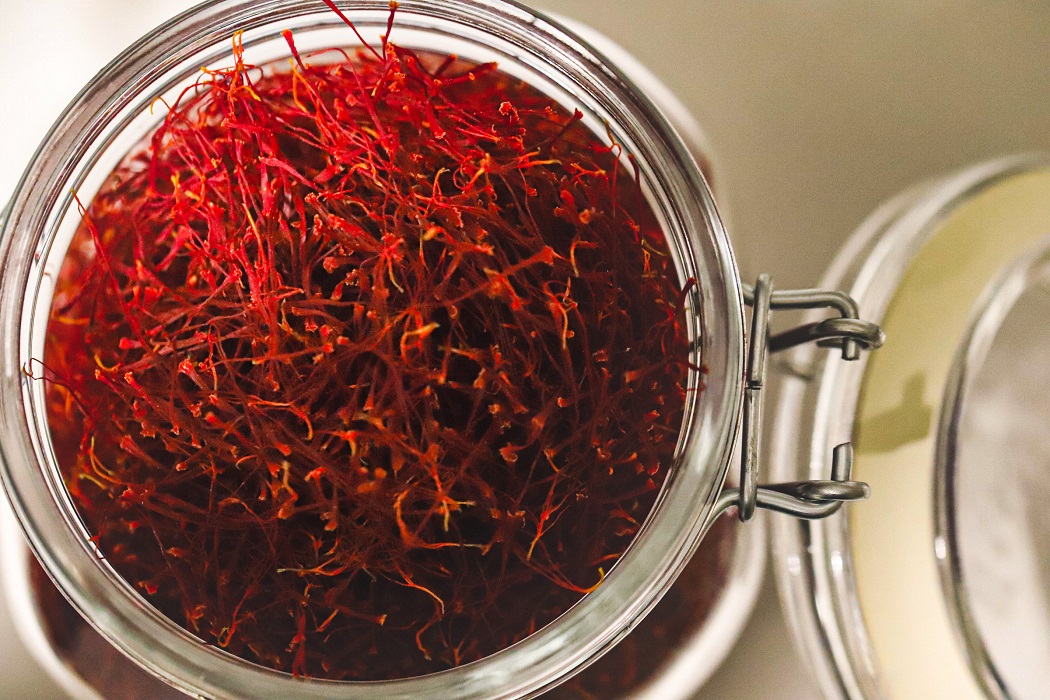 So much so that this activity for me today represents not only a job but also a passion and contact with nature ... even the place where I take refuge in my negative moments!
In the cultivation of saffron very few agricultural vehicles are used, it is an activity that requires a lot of patience since it takes place entirely by hand.
The flowering of saffron, which begins in October and ends in mid-November, offers an absolutely unique colour show. The collection of the stigmas is the most delicate part which is also carried out by hand. Then they are dried.

I have been growing saffron for about five years now and a couple have started selling it to the public. Saffron from Matese is an excellent product because it is absolutely natural and it smells of my land.
It is wonderful because it was grown in Sassinoro, in the Matese Regional Park, at 750 meters above sea level where nature is the protagonist, and where it is cared for by the passion and love of those who cultivate it.
Call me for purchases or just for information: it's my life This email address is being protected from spambots. You need JavaScript enabled to view it.
Pictures by: Zafferano del Matese