Palermo is a universal city, it must be lived with all its customs and traditions.
Its time passes slowly and in everyday life the Palermo people celebrate ancient rites, unaware of having inherited the genes of many civilizations.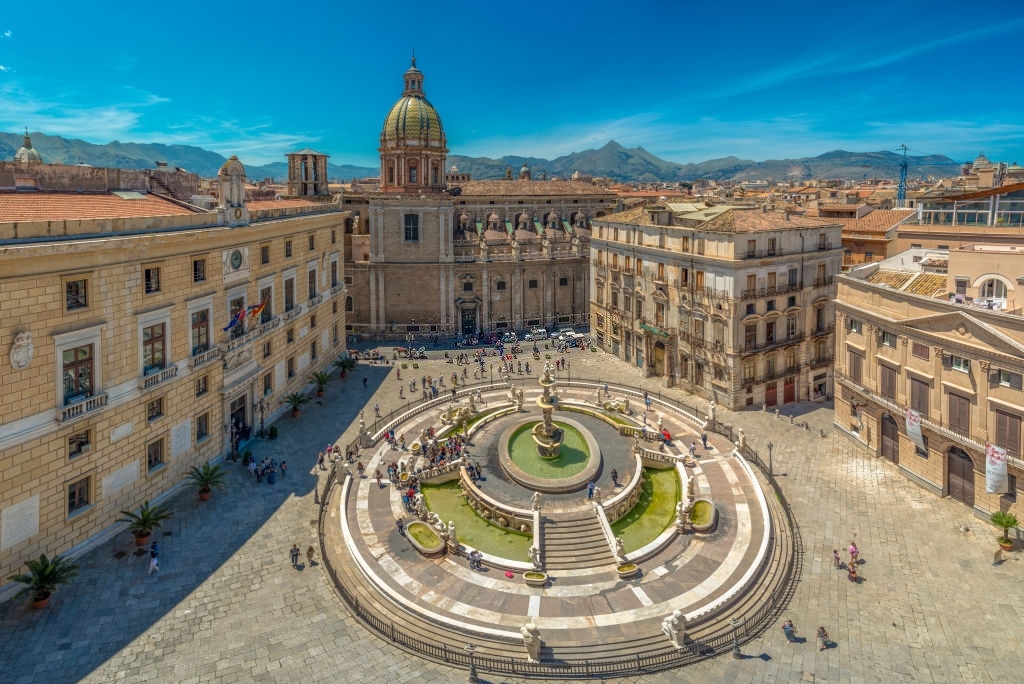 While walking through its streets I thought of the history of Palermo, of its immense cultural, artistic and architectural heritage inherited from the numerous civilizations that have followed one another.
Phoenicians, Greeks, Romans, Byzantines, Arabs, Normans, Swabians, Angevins, French, Spaniards and finally the Bourbons.
Palermo, lady and mistress of the Mediterranean, towards which other peoples have looked, trying to imitate her. The great strength of Palermo is in the varied richness of its history and customs.
Palermo has lived for thousands of years in its Conca D'oro, protected by the limestone mountains and its wonderful gulf with crystal clear waters.


As a child I visited the cathedral with my parents and I was struck by the tombs of the sovereigns who during their reign helped make this beautiful land great. Step by step, as I walked along the central nave, I felt faith, history, art and all the culture of a great and royal city, that is Palermo, around me.

The red porphyry sarcophagus where the remains of Frederick II rests was my favourite.

A few metres away is Piazza Villena, better known as the Quattro Canti, then via Maqueda with the Cassaro on my right. Up to Piazza Verdi.
I remember the first time in Piazza Verdi when I was greeted by the imposing and elegant Teatro Massimo, temple of fine music. My father took me on a visit with him for the first time and asked me to look up to read the sentence engraved on the architrave of the porch:
"Art renews peoples and reveals their life. The delight is when the aim is not to prepare for the future".

The beautiful memory of when I went to attend my first opera at the Massimo was also inevitable. The work was Giacomo Puccini's Turandot and I was twelve years old.
Today the renovated theatre and the elegant refurbished buildings, with a floral decoration of very fragrant plants, make Palermo even more beautiful and welcoming.
Endless city!