We were in Verona for Fieracavalli with the Horse Museum Foundation and it was raining so much that we went into the nearest restaurant. From the Japanese sign, we never thought we would have such an intriguing dining experience that we would remember for a long time.
We sit down at IKAI and immediately so many little details delight us. And when we opened the menu, the real surprise came: sophisticated fusion dishes with unusual ingredients and combinations that might seem daring. Not only Japanese and Chinese, but also Italian and Mediterranean cuisine.
We were enchanted by the photographs on the menu for a long time and, undecided, called a waiter for advice. We speak directly to Kai and I can speak in Chinese because Kai is a young Chinese entrepreneur who came to Italy when he was 13.
The name of the restaurant Ikai tells the story of his family: the 'i' is the initial of his wife's name (and of Italy) and Kai is his name which means 'cheerful, happy' in Chinese.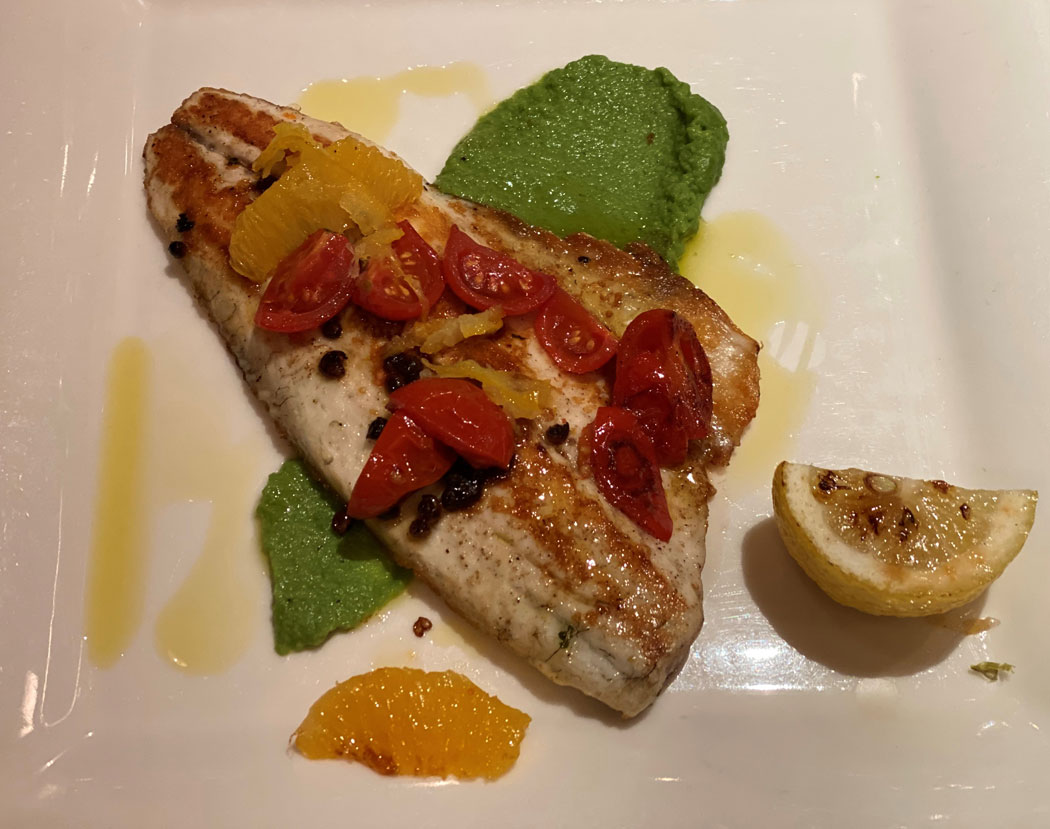 The restaurant was founded in 1999 and arrived at this level through a process of research and experimentation. First he attended a course in classical Japanese cuisine directly in Japan where a whole world opened up to him, not only in taste but also in the sacredness of certain traditions.
Then he got to know Teppanyaki, a type of Japanese cooking where teppan means "steel plate" and yaki means "grilled", and he immediately brought it to Verona.
But not only Japan.
Kai is deeply Chinese and wanted to continue his culinary experiments with other cultures. That's why he went to London, the city that symbolises cultural contamination in art and cuisine.
And now his cuisine has come to merge with Italian cuisine. And we can tell you directly what we tasted: a sensational sea bass with edamame cream, yuzu zest and pink pepper.
The name itself suggests a riot of Italian-Chinese-Japanese flavours.
To begin with, the protagonist is the sea bass, a fish much loved in Italian cuisine, while edamame is a soya bean that is often served in Japanese or Chinese restaurants cooked together with its green pod.
The cream was sweet enough to contrast perfectly with the yuzu peel, which is a Japanese citrus fruit with a very acidic taste. Finally, the pink peppercorns provided a variety of aromas and enhanced the perfect link between the fish and its sauces.
The result of the dish was that we did not know where we were. Each mouthful was a journey between the scents of East and West.
All accompanied by an excellent Lugana, very fragrant, fresh and persistent on the nose, which perfectly matched the oriental flavours of the sea bass.
Dulcis in fundo.
Ikai didn't miss a beat, not even with desserts and we wanted to try two!
The first was a dark chocolate globe that melted to reveal a soft heart of Chantilly cream and passion fruit. The freshness of the passion fruit muted the sweetness of the Chantilly cream with a fine balance of flavours.
The second was the Cioccomango, another sensory fusion journey between the sweetness of the mango and coconut which mitigated the bitterness and intensity of the dark chocolate.
An experience that filled my heart as well as my stomach.
If you are passing through Verona, Ikai is definitely a stop not to be missed. I will gladly go back there to taste other dishes and for a chat in Chinese with Kai!